GoPro HERO7 Black HD Waterproof Action Camera – Black GoPro $349.99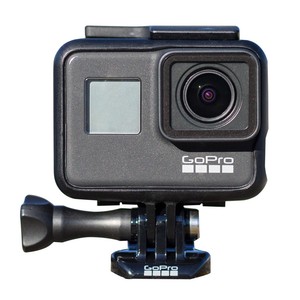 Buy This Item
ebay.com
Features
Features: Voice Control, Built-in GPS, Waterproof
Model: HERO7
Color: Black
Type: Pocket
Series: GoPro HERO
Storage Type: Removable (Card/Disc/Tape)
Recording Definition: Ultra High Definition
Media Format: MicroSD
MPN: CHDHX701
Manufacturer Color: Black
UPC: 818279023053
User reviews
This is my first time using a GoPro, it is easy to use, lightweight and quite easy to carry around even just in your pants pockets. The image quality is amazing, much better than what I was expecting, since camcoders tend to have an aesthetic for their video, the GoPro definitely stands out in image quality. It has several setups depending on your needs, like high speed fps for slow motion, 4K resolution, etc. It has built in timelapse setup which is easy to use. I would definitely recommend this camera for any beginner trying to make content with high quality. A great investment, in my opinion.
Moving from GoPro Hero 2 to the Hero 7 Black and nothing to say but WOW! Video quality is outstanding. The smoothness of the video is amazing! I went hiking/trail running and was simply holding the camera in my hand and couldn't believe how smooth it was. Can't wait to go snorkeling with it in Cozumel next year. Expecting some great underwater video. Highly recommend!
GoPro hero 7 black takes excellent videos and pictures it's a huge upgrade to my hero 3 Well worth the money!
Very good quality picture and video but in the night no good
This is way better then my Hero 5 Session. Very easy to use and update the firmware.