Marvel's Spider-Man – PlayStation 4 Brand New SONY $0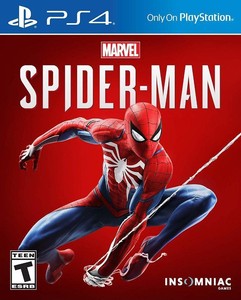 $59.99

Buy This Item
ebay.com
Features
Platform: Sony PlayStation 4
Game Name: Spider-Man
Release Year: 2018
Publisher: Sony
Genre: Action/Adventure
UPC: 0711719506126
User reviews
This game is everything you could hope for. Unlike GTA, you don't get overrun with side missions, and you have time to complete them when you want to. I am blown away by this game! In my 40 years in gaming, I'm finally impressed with a super hero game!Make More! AMAZING!!! Thank you!!
Wow, is Marvel's Spider-Man fun or what? I can swing through the Big Apple all day long and not get bored. Photo mode is amazing. The fighting mechanics reminds me of the Batman Arkham series, minus the counter system. Lots of tokens to collect and side quests to keep you busy. The hardest part is catching pigeons, lol. Main story is neat too. This game + God of War are must have Sony exclusives. I hope Insomniac makes the next Avengers game, but that will probably be for the PS5.
This game is amazing!! The graphics are incredible!! I've been waiting a while for this game to come out and I am not disappointed. Running real smooth on the PS4 Pro; keep catching myself using the photo mode lol would write more but I'm going back to it! This game is addicting! Easy 10 out of 10!
Only the best superhero game ever made...! Everything works: the graphics, the script, the actors... this is a game that will not feel old or dated 5-10 years from now.
I bought this for a christmast gift so I havent open it yet. But it came really fast!! And well package! Looks great!