Nikon D5600 24.2MP DX-Format Digital SLR Camera w/ AF-P 18-55mm f/3.5-5.6G VR Nikon $499.00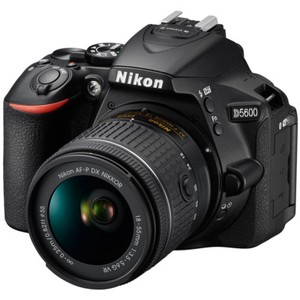 Buy This Item
ebay.com
Features
MPN: 1576B
UPC: 018208015764
User reviews
Gets super sharp shots and has almost unlimited options for creativity. Size alows for comfortable walk around photography and easier travel packing.
The Nikon D5600 is loaded with features from WIFI to interchangeable lens, a high resolution sensor, the ability to take videos - all you need to add is a memory card.
This a very light weight camera that shoots well in auto, but ever so much better in the other modes. I'm just learning the ins and outs of the camera, but this was a fabulous deal!
Had a minor problem with one lens and it was resolved quickly