R6 Headphones – Klipsch® Certified Factory Refurbished Klipsch $19.95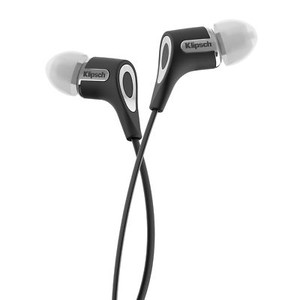 Buy This Item
ebay.com
Features
MPN: 1061878
UPC: 743878028195
User reviews
I have used various Klipsch in ear phones, however the bass response was not as good as the others I've owned since 2009. I got what I paid for.
This is my second purchase of these. I own several other brands, Etymotic, etc. and find these to be an excellent value. No fatigue from listening as they fit well and provide an enjoyable listening experience.
The sound quaility is great, and they are very well made.
It might be a little to much bass for some, but if you adjust the settings on your phone or walkman it sounds perfect. There is not need to get pricey earbuds, these are second to none. High Quality build, with solid HD sound
Excellent sound, great BASS.