Red Dead Redemption 2 – Microsoft Xbox One Rockstar Games $47.99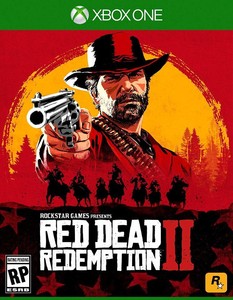 Buy This Item
ebay.com
User reviews
...alot of hours playing this game! There is so much to explore and then some. Rockstar's finest work! Game play and story line are amazing, graphics are smooth. I have played 25 hours so far, and barely at 20 percent complete.
Been playing games for 25 years and few gems are released as amazing as this one. This game is a true treat that plays as well as it looks. 100/100!
I played for a few minuets at a friends on his 4K tv with the Xbox one x. I bought the game the same night. I couldn't stop playing when it came in the mail yesterday. There are some gruesome parts with killing animals that my girlfriend didn't like, but it was fine to me!
Fantastic product. Visually stunning and worth waiting all these years for.