Versace Man Eau Fraiche by Gianni Versace 3.4 oz EDT Cologne for Men New In Box Versace $38.50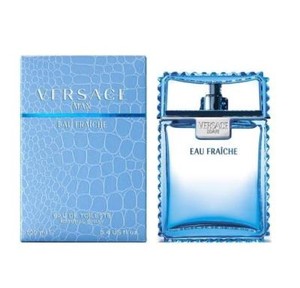 Buy This Item
ebay.com
Features
MPN: R500010-R100MLS_RTU_TU_RNUL
Fragrance Name: Versace Man
Packaging: Retail Box
Fragrance Type: Eau de Toilette
Size: 3.4 oz
UPC: 0410207209135
User reviews
I saw this on sale and put it on the watch list for a while. I finally decided to but it after reading the reviews, glad I did. It is fantastic. I got complemented on it by a female coworker, she then asked me what is the name, how much was it and if I could order one for her husband. I did get her one and another for myself. I use it at work 4 out of the 5 days and it smells great. Highly recommended!!!
First time I have tried this brand it has a good aroma but I prefer another brand over this one.
This product was everything I hoped for in a cologne. This is a great gift. It is the big bottle. Brand new, will buy again. Can't get enough of smelling it. It isn't a cheap strong cologne, it's just the perfect amount of strength for a cologne. I highly recommend it!
It has a very nice fragrance that I get many compliments on. It is not too strong with just enough floral notes to make it interesting. Does not last too long, but for the price, no complaints!
I purchased this for my grandson who wanted something not so heavy that smelled great! He liked it so much that I also bought him the shower gel.