Yuneec Breeze Drone YUNFCAUSWAL-R 4K Camera (Bluetooth Controller Included) Yuneec $119.99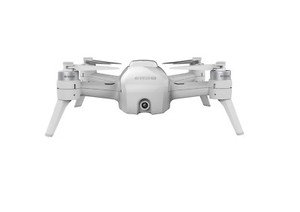 Buy This Item
ebay.com
Features
Model: Yuneec Breeze 4K
MPN: YUNFCAUSWAL
Type: Ready to Fly Drone
Camera Integration: Camera Included
Camera Features: 4K HD Video Recording
UPC: 813646029386
User reviews
Handles quite well. Don't fly inside until you practice outside first. Photo and video quality is good. It's Geo-Fenced so you can only get to 80m but that's pretty much the range with the wifi on there. Easy to control once you get the hang of it. I wouldn't pay more than $300 for one of these. If they are looking more expensive then get one from America. The charger is 110-240 so can be used anywhere, you just need a travel adaptor for the plug or your own figure of 8 cable.
This was my first foray into the world of drones, so I didn't want to spend a great deal of cash, but I wanted 4k video and fairly large MP. This drone delivers all those things. For about $200, I can shoot 4k video, with good stability and really nice 12mp pics. I would love to get a small fleet of these to capture shots from different angles at the same time but still a novice on a limited budget. Good luck and be careful in checking local laws about drone flying!
Excellent for the price. Hard to play with at first but once you learn how to go through the features you'll love it. Good video quality too.
The Yunnec Breeze has been coming down in price. Does that mean it's not worth investing? On the contrary, it has so much value! Sure its range is short compared to DJI drones, but the Breeze excels in its simplicity to get up and flying. No need to register with FAA. Plus, 1080 video is silky stable since its coming down from 4K capture. Wish battery life was longer, but what can you expect from a lighter drone? App is also nice and found out you can set manual camera exposure. That sells it for me!
Fantastic value for money! Video is clear, flies high and handles wind really well. Easy to use and set up. Any conversation where drones come up, I recommend this little guy.